Từ vựng IELTS – Unit 16: The energy crisis – Học Hay
Alternative fuels
2.2   Complete the text with words from the box.
alternative   converting   eco-friendly   emit   engine   fuel   fumes   greenhouse gases   plant   solar
Fueling our cars
Our love of the fuel-burning car with its poisonous exhaust (1) ………. has had a devastating effect both on our environment and on oil supplies. It is unlikely we will abandon our cars in large enough numbers to resolve this problem, so there is a pressing need to find an (2) ……….  fuel. Many car companies are exploring (3) ………. energy sources. Hybrid cars were first developed in 1997 and these are likely to become more commonplace in the future. Hydrogen vehicles that use (4) ………..panels to extract hydrogen from water are also likely to be readily available in the near future. These vehicles (5) ………. only water vapour and so do not contribute to (6) ……….  However, critics say that building a network of fuelling stations and (7) ………. existing petrol stations to hydrogen will prove too costly and will limit this vehicle's potential. Nevertheless, countries such as the US, Germany, Japan and Iceland already have ambitious hydrogen plans.
Others believe that biofuels are the future. These fuels are based on (8) ………. oils and so can be grown. The concept of using vegetable oil as a (9) ……….  dates back to 1895 when Dr Rudolf Diesel developed the first diesel (10) ………..to run on vegetable oil. He demonstrated his engine at the World Exhibition in Paris in 1900 and described an experiment using peanut oil as fuel in his engine. In 1912, Diesel said, 'The use of vegetable oils for engine fuels may seem insignificant today. But such oils may become in the course of time as important as petroleum and the coal tar products of the present time.'
Đáp án:
fumes  
alternative/ eco-friendly   
eco-friendly/ alternative   
solar  
emit   
greenhouse gases
converting   
plant   
fuel  
engine
2.3   Decide whether these sentences are true or false. Underline the parts of the text that gave you your answer.
1   Cars that run on electricity and petrol appeared in 1997…………….
2    Water is produced from the exhausts of hydrogen cars ……….
3   It will be relatively inexpensive to change current petrol stations for hydrogen cars ……….
4   Biofuels are non-renewable ……….
5   In 1912 diesel was seen as an important fuel source ……….
Đáp án:
True
2   True (These vehicles emit only water vapour)
3   False (critics say that …  converting existing petrol stations to hydrogen will prove too costly)
4   False (These fuels are based on plant oils and so can be grown.)
5   False (Diesel said 'the use of vegetable oils for engine fuels may seem insignificant today')
2.4  Which is the odd one out? Try to explain why.
1   curb/limit/ promote/ restrict……………………..
2   electricity/ nuclear energy/ solar energy/ wind power ………..
3   economical / effective/ efficient/ emission ……….. ……….. ………..
4   carbon/ fuel/ gas/ petrol ……….. ……….. ……….. ………..
5   emit/ discharge / release/ retain ……….. ……….. ……….. ………..
6   renewable/ disposable/ rechargeable ……….. ……….. ………..
7  diminish/ dwindle/ deplete/ drastic ……….. ……….. ……….. ………..
8   consume / extend / exhaust/ expend ……….. ……….. ………..
9   conserve/ preserve / reserve/ save ……….. ……….. ………..
Đáp án:
promote (the other words mean "to reduce")
electricity (the others are all alternative energy sources and are renewable)
emission (the others are all adjectives that describe reduced energy use)
carbon (the others are all different terms used for petrol)
retain (retain means to keep or store, the others all mean the opposite)
disposable (this means that you  throw  it away, the others can be made again)
drastic (this is an adjective meaning severe, the others are all verbs meaning decrease)
extend (this means to cause something to lost longer, the others are mean to use or use up)
reserve (this means to book a table or a seat, or to keep something for a  particular time but cannot be used with energy. The others all mean the same as save and can be used with the word energy)
2.5 Answer these questions using as many new words and phrases from this unit as you can. If possible, record yourself and then listen to your answers.
1    Do you think that you waste too much energy in the home?
2   What can the government do to encourage people to save energy?
3   Why do you think people prefer to drive a car instead of using public transport?
4   Do you feel optimistic about the future in terms of energy?
5   What changes do you think will happen in the next 20 years?
Xem bài học chi tiết tại: https://hoctuvung.hochay.com/tu-vung-ielts/sach-tu-vung-ielts-unit-16-the-energy-crisis-hoc-hay-208.html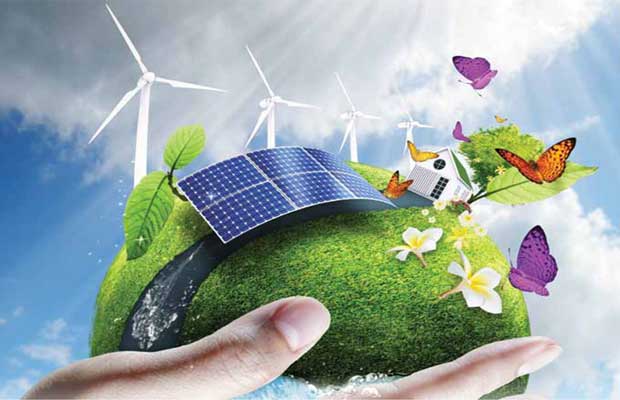 #hochay #hoctienganh #hocanhvanonline #luyenthitienganh #hocgioitienganh #apphoctienganh #webhoctienganh #detienganhonline #nguphaptienganh #tuvungIELTS #vocabularyforIELTS #tuvungIELTStheochude